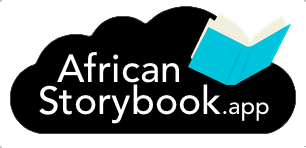 King Leopard called all the animals for a meeting.
"How far can you throw this spear?" asked the king.
Elephant tried.

The spear fell near.
Warthog tried.

The spear flew far.
Baboon tried.

The spear flew farther.
''Is that as far as you can throw?" asked Leopard.
"I will try," said Antelope.
Antelope threw the spear the farthest of all the animals!
You are free to download, copy, translate or adapt this story and use the illustrations as long as you attribute in the following way:
How far?
© African Storybook Initiative 2020
Creative Commons: Attribution 4.0
Source
www.africanstorybook.org